5 Exciting Adventure activities in Bangalore
You don't want to miss it! Check out the most visited adventure zones in Bangalore. 
Are you looking for an adventure activity in Bangalore? Getting a perfect weekend getaway for adults, kids, and everyone in between can be difficult, but we have covered it all for you. So, add the list to your upcoming tour itinerary. From hot summer days to drizzling monsoons, there is no bad day to do adventure activities in Bangalore. With swooshing snow rides, mouth-watering treats, crazy science experiments, and Disney theme parks offer delight and thrill for friends, family and other events such as birthdays and celebrations.
So, right here, you will find some of the top-listed adventure activities in Bangalore
Embark on an Arctic Adventure in the Heart of Bangalore: Unveiling the Thrills of Snow City
As the bustling city of Bangalore pulses with energy and warmth, there exists a hidden gem that transports adventure enthusiasts to a winter wonderland right in the heart of the city. Snow City Bangalore, a haven for those seeking a chilly escapade, beckons with promises of exhilarating activities and frosty delights.
Visit the magical wonderland to experience Bangalore's first-ever indoor snow centre. Plan your visit well in advance to make the most of your experience and avoid disappointments. Visit Snow City for Adventure activities in Bangalore, to get the ultimate snow experience and enjoy the joy of snow, irrespective of the time of the year. Have a snowball fight, make a snowman, go snowboarding, skiing or simply enjoy wandering about the snow chamber at Bangalore Snow City.
Don't miss out on the incredible snow on display that is created in-house with the help of a specially designed snow gun. Bangalore Snow City has about 150 tons of snow and approximately 10 to 15 tons of snow that is freshly produced to maintain its unique atmosphere. The three-storey-high attraction also takes pride in having 60 meters long snow slopes from where visitors can slide down from.
Chill in the Air, Thrill in the Heart
Imagine the sheer thrill of stepping into a realm where winter's icy embrace meets the vibrant spirit of Bangalore. Snow City Bangalore, with its enchanting allure, invites visitors to partake in a medley of adventure activities that redefine the meaning of frosty fun. From the adrenaline-pumping rush of snowboarding to the graceful dance of skiing, the venue caters to every adventurer's taste.
For group bookings, please call +91 78295 50000
Book Tickets
Combo Deals
Happy Hours(10am-1pM)
2. TREKKING IN SKANDAGIRi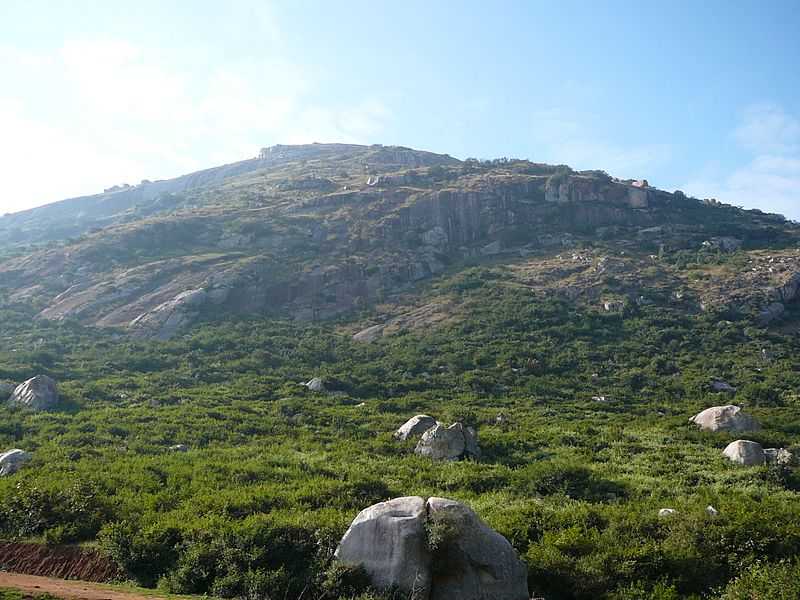 Skandagiri, also known as Kalavara Durga, is a popular trekking destination located near Bangalore, Karnataka, India. Here are some tips and information for trekking in Skandagiri:
Trek Details:
Distance from Bangalore: Skandagiri is located approximately 70 kilometers away from Bangalore.

Trek Difficulty: The trek is considered moderately difficult. It involves a steep ascent, especially towards the end.

Trek Duration: The trek can take around 4 to 5 hours, depending on your pace and fitness level.
Image credit: holidify
3. PARAGLIDING IN Nandi Hills
This destination captivates nature enthusiasts and adventure aficionados alike. Nandi Hills is a favored retreat for trainers and seasoned paraglider pilots due to its terrain that provides optimal conditions for paragliding. The panoramic view, as awe-inspiring as it is, makes this experience a must-try for visitors seeking more than just a sunrise.
Nestled in JC Nagar, Bangalore, it is a gate to a world of excitement, joy and water. From candies to corns and bumper cars to roller coaster rides, immerse your kids in the world of entertainment and dreams. Along with themed areas and rides, Fun World is famous for its water adventures. Fun World also houses a water park with fantastic water slides for birthdays and other celebrations. All of this and more adventure await you at Fun World Bangalore.
As Bangalore's popular amusement park, Wonderla is a must-visit for kids, families, birthdays and other celebrations. The fun-oriented park has delighted the visitors with water rides, adventures of Chikku, Techno jump and flash tower other food treats. So wherever the holidays take you and your kids, enjoy the reverse looping coaster if you are looking for spine-chilling sensations.
In conclusion, the adventure activities in Bangalore promise an exhilarating and unforgettable experience for participants of all ages. From heart-pounding outdoor adventures to more relaxed and immersive experiences, all of these places cater to a diverse range of preferences and skill levels.
FAQs
Any places you can suggest for Adventure activities in Bangalore?
You can plan to visit these – 1. SnowCity 2. Trekking in Skandagiri 3. Paragliding in Nandi Hiills 4.Funworld 5. Wonderla
Any indoor places you suggest for Adventure activity in Bangalore?
Your best place to visit, if you are preferring indoors is Snowcity and Eyelusion.
How do i book the tickets for Snow City park?
You can book your tickets by clicking here
Any place where the team can spend like 4-5 hours ?
Snowcity offers attractions like Snow park, Madlabs and Eyelusion. Being centrally located, this is the recommended place for 4-5 hours of good adventure activity.
Can you give me more details about paragliding in Nandi hills?
Timings : 8:00 AM to 1:00 PM, Every Day
Price : Tandem: INR 3000
Individual: INR 15000
Where is Skandagiri and how to reach there? Also, How much time will it take to trek there?
Situated at a distance of 3 km from the Chikballapur village, at an altitude of 4430 ft. The trekking route is well marked out and takes approximately 2 hours. Winter is regarded as the preferable period to trek to Skandagiri. Another way to reach Skandagiri is a detour from the road to Nandi Hills.